One of the great things we've discovered in living here at Tenwek is that there are some pretty fantastic traditions we get to add to our holiday season! Yesterday we participated in the annual making of gingerbread houses. I found a great recipe and printable template here and constructed Ella's base for decorating the night before.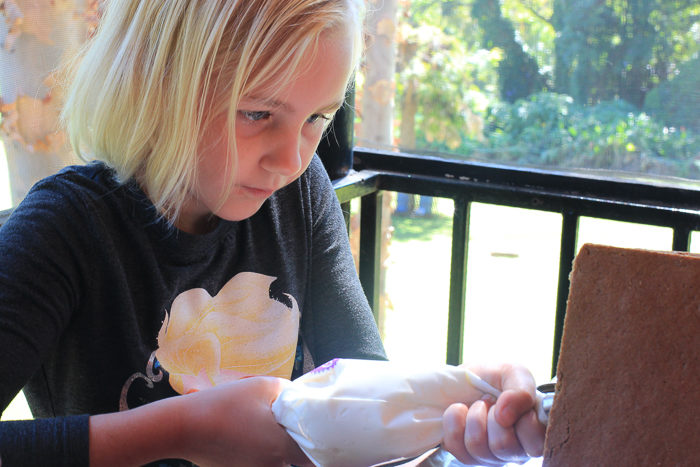 I made a 2-D house for Sam in order to avoid frustrations for him if a regular house collapsed. I wasn't sure he'd participate, because he doesn't always like craft projects. Maybe the candy was good incentive? I was so proud of the decorating he did!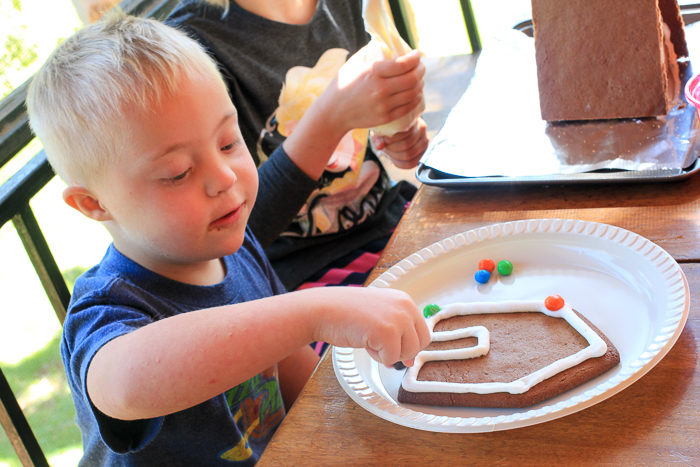 The Horns and the Benacs joined us to decorate their gingerbread houses on our porch. All the candy had been saved from Halloween or collected  from a couple visitors who recently came from the States. It was a great party!
After we finished all the houses on our porch, we walked up to a few other porches where more missionary families were decorating. Aren't these fun? The hole on the front of this one is filled with melted Jolly Ranchers to look like stained glass.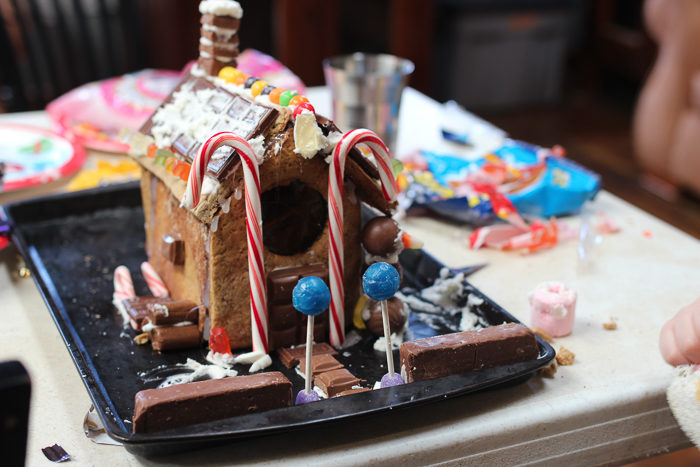 One tip I learned for next year: stuff your house with extra candy so it can be eaten with all the pieces stuck to the outside! Obviously, Nate knew what he was doing.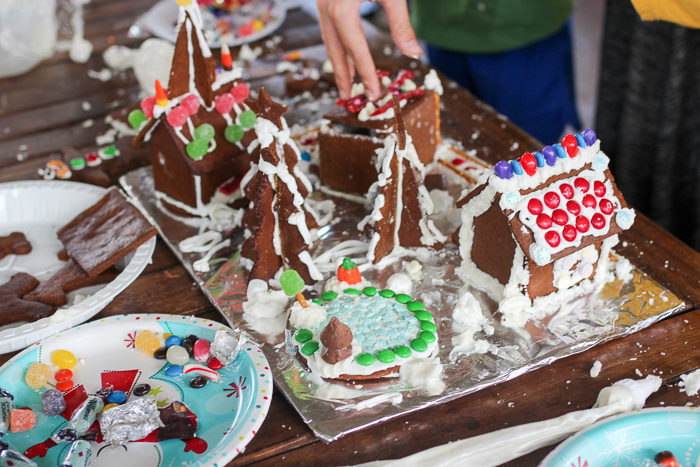 There's a strong tie for my two favorite houses this year. This one? Hogwarts from Harry Potter! Well done, Bella.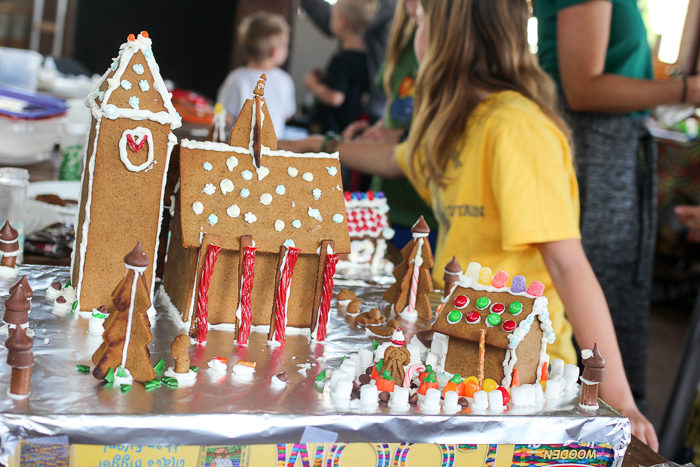 And this, of course, is a hobbit house by Luke. Reminds me of my very favorite cake from my cake making days.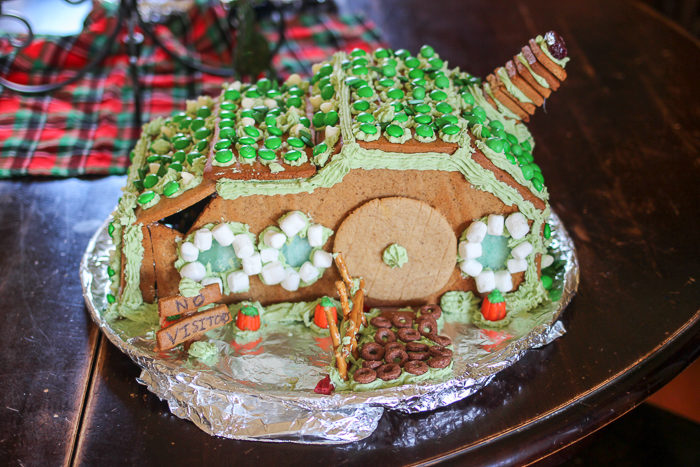 Last night I used our leftover gingerbread dough to bake my own gingerbread house. I hope to put it together tonight. I just can't resist. These are the times I miss all the cakes I used to make in The Little Yellow Kitchen.
More photos from new traditions are coming up soon!