If you swing by often, you may notice that we've got a few new things hanging out in the sidebar. And if you're not a regular visitor, WELCOME! I want to take just a moment to point out the new features.
But first, a photo of Sam. Just because it feels right.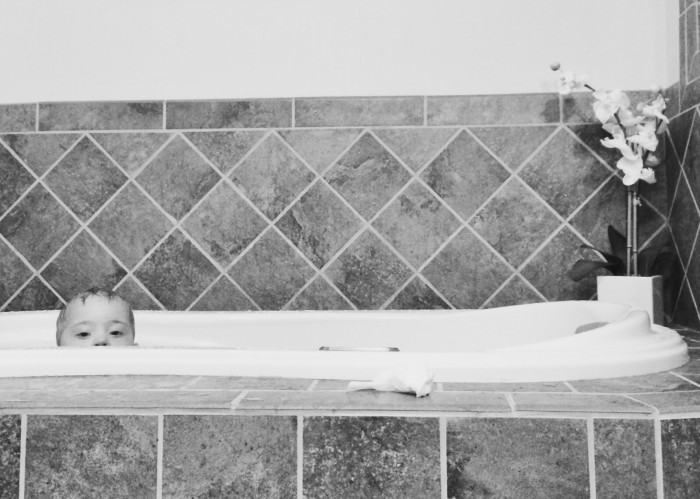 Ok, new features:
We have a new photo! This was taken last summer at my sister's wedding by the incredibly talented Anna Genevieve. (Click here for photos of my sister's beautiful day.) I asked her if we could get a family photo, we paused, she snapped, and that was it! Honestly, I was a little worried it wouldn't turn out since she took one single photo, but it absolutely did! We're all smiling and looking at the camera, and I love how she completely captured Ella and Sam's personalities. This is the same photo we're using on our prayer cards as we prepare for Kenya.
We've added a link to our page with World Gospel Mission (WGM). This is the organization we'll be working with in Kenya. The page includes our biography as well as a form to make a donation to our ministry fund, the fund that will help our family get to Kenya and then do all the incredible things God has laid on our hearts for our life there. More on that later…
You can now follow our blog by email! Instead of checking in for an update at random times, you can sign up to receive an email when we do post something new. We encourage you to sign up in the sidebar!
There are a few new categories, and I'm now working on going through old posts to categorize them, which make it much easier to follow a particular theme here on the blog. All you have to do is click on one and a whole list of posts will pop up in that category. Like I said, though, I'm working on getting those updated.
I've added a link to The Influence Network, an incredible community of women I've joined for encouragement and inspiration. They offer lots of resources through online publications, live online classes, conferences, podcasts, and discussion forums. Click the link if you're interested in finding out more!
Finally, we've launched a new Facebook page and have added the link to that new page. This was the easiest way to make our Facebook presence more user-friendly as we begin to share our heart for Kenya with lots of new people. If you're not following our new page yet, simply click the like button in the sidebar.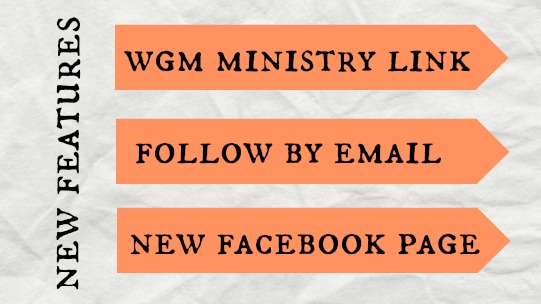 One other change you won't see in the sidebar is actually on our CONTACT page in the top menu. We now have a PO Box as we prepare for Kenya. It's a permanent address for us through our upcoming moves. If you ever want to contact us through snail mail (which we love!), you can use that address. If you already have our regular address, though, you can continue to use that one until our move.
---
Wow! Look at me! I've posted three times this week! I used to have grand dreams of posting 4 or 5 times a week and covering all these cool topics, but then I got real and recognized the fact that this blog is not my job. As cool as I think it would be to be able to blog for a living, I just don't feel God leading me that way. It is always my goal to get in one solid post each week, something a little more than simply posting a few photos or a link to something I like. It a good way for me to continue to write. Besides that, I really, really love connecting with each of you. I do. It means the world to me that I can write from my heart and there are real people who take the time to read it. And then you respond! Some of you comment here on the blog and a lot more of you comment on Facebook or Instagram. I've also been getting some very encouraging emails and Facebook messages from others who are either going down similar paths as our family or who are inspired to do so. It is because of all of you that I continue to return to this space with excitement to share our days through words and photos. Please don't stop commenting. I can't tell you the encouragement it brings!